I was reading the longer post below, and of course understand it, because my wife certainly has veto power over things I wear, especially when she says that vetiver smells like "three week old unwashed tropical village people"…  –Since she came from Indonesia and worked for UNICEF as a Doctor in Jungle Villages, she is intimate with long unbathed jungle village people, and their apparent body odor cloud.
Consequently, I don't wear Cafe Diem too often around her, or I get it, from her…    And I still don't know how to work around her phobia with Vetiver yet…  She now says that several other things are "That thing I don't like"...
I find myself, that I also fall into this camp of men who wear fragrances, and have so, most of my life:
As a product testing company we believe that men use scents not just to influence their partners but also to show off their neatness, tidiness and confidence. It also acts as a supplement to their personality and helps in creating a good impression on others. Some persons wear a scent to show their position or standing in society. This can differ from person to person and different regions.  – D'Well Research
My old Boss banned fragrance usage in the office, because:  "Well I don't use any, so no one else needs to use any."  But this is the story I was reading this morning…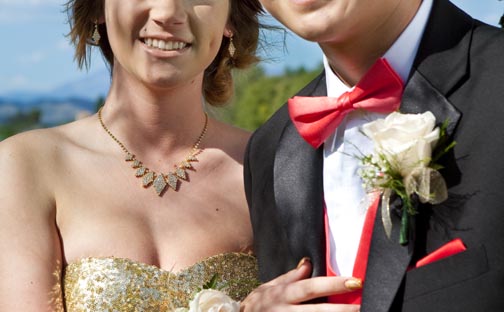 Men are more likely to select a cologne or aftershave because a partner likes it according to a new study released by the NPD Group.
"Men's fragrance decisions are heavily influenced by the key people in their lives"
The 2013 Men's Fragrance Track study indicates that 63 percent of adult males aged 18-64 wear fragrance at least occasionally, 23 percent indicating they use it all of the time, with 40 percent of men who wear a scent having just one bottle at home that they use.
Among male adults, when choosing a scent, the most important factor was that a woman or partner liked it, with the majority of teens (13-17) choosing to wear a fragrance to impress a girl.
Men were also found to shop for a long lasting fragrance that can be worn every day and for all occasions, with clean, masculine, and fresh attributes cited among the most important to men when selecting a fragrance.
"While [men] are driven primarily by practical factors, and are less focused on choosing scents because of an emotional appeal such as being memorable, romantic, or different, men's fragrance decisions are heavily influenced by the key people in their lives," says Karen Grant, vice president and senior global industry analyst, NPD.
"The drivers behind men's fragrance decisions are not complicated, but they are specific, and reaching the male fragrance consumer is as much about reaching the people around him as connecting with the man himself."
Value
Out of those men that made a fragrance purchase in the past year, a quarter purchased a pre-packaged gift set as a result of the perceived value, and the ancillaries included in the set.
Larger fragrance sizes present a value proposition as well. Unit sales of men's fragrance, in sizes 6.7 ounces and up, increased 12 percent from May 2012 – April 2013 compared to the previous year. These larger sizes represented more than six percent of dollar sales during the same timeframe.
"Men, and those who purchase fragrance for them, are spending four percent more on fragrances than they did a year ago, specifically on more expensive gift sets, and on larger size bottles," continues Grant.
"With a quarter of adult men who wear fragrance saying that they never purchase it for themselves, fragrance becomes the perfect, low stress gift for the man in your life. His scent selections don't vary much, his requirements are generally basic, and if you like it, it is almost certain he will like it," she ends.
– Andrew McDougall,   July 1st, 2013
from cosmeticsdesign.com
---
---