Night on the Red Carpet
5th Annual Taste Awards 2014
It was a nice honor as the First Perfumer to be a Finalist Honoree in two categories, "Best Beauty Program", and "Best Fashion or Design: Web Program or Video"
PK Perfumes lost out to the snarkiy condescension of "What Not To Wear", and a Film Short titled "Urban Hippie".  Neither of which bothered to show up.
I laughed to myself that they should give it to someone who was actually there!   🙂  ME!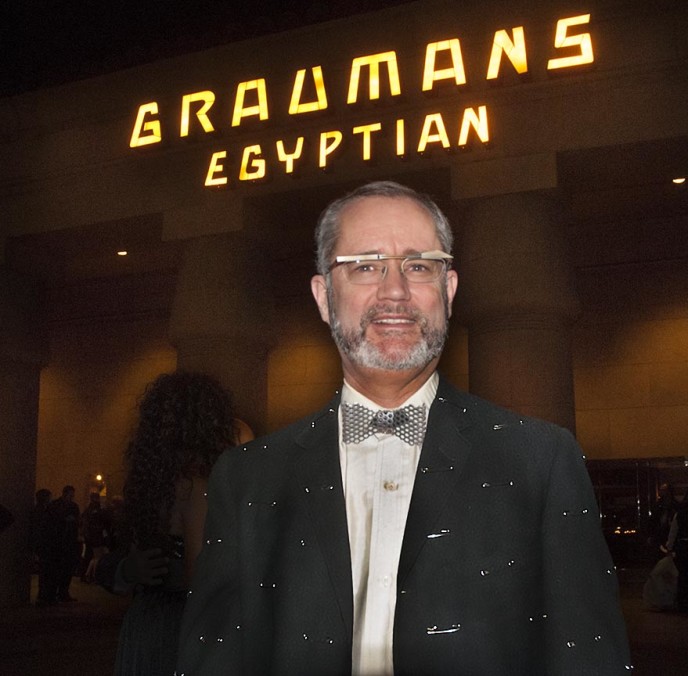 I wore my Safety Pin Coat, a perforated Aluminum Bowtie, and of course my odd asymetrical glasses.  I had so many people come up to me to find out about this coat, and then see my cool bowtie and ask if they could touch it.  AND THEN see my glasses, and apologize that they just have stop staring at all parts of my body…   LOL!
At least 5 Guys asked if they could copy it.  The jacket is Simple, elegant, and a fantastic attention getter and conversation starter…
A few people even took pictures of me in my coat with them, because they liked it…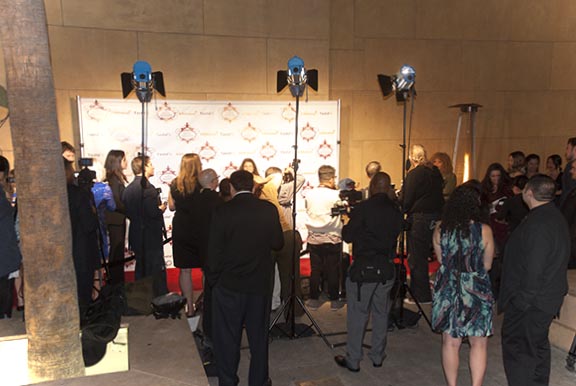 Outside the Theater are some really nice paintings and sculptures shown here earlier in the day…
Inside, the Egyptian Theater has a beautiful carved ceiling decoration to enjoy…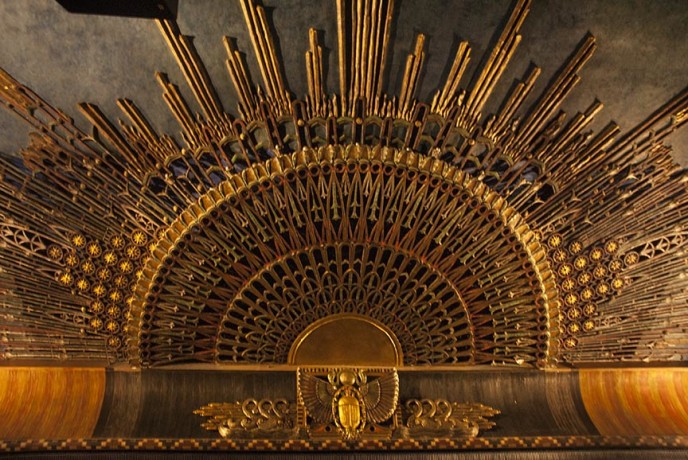 (Two screen shots of the Presentation, My nomination is the "My Awesome Empire" radio segment below: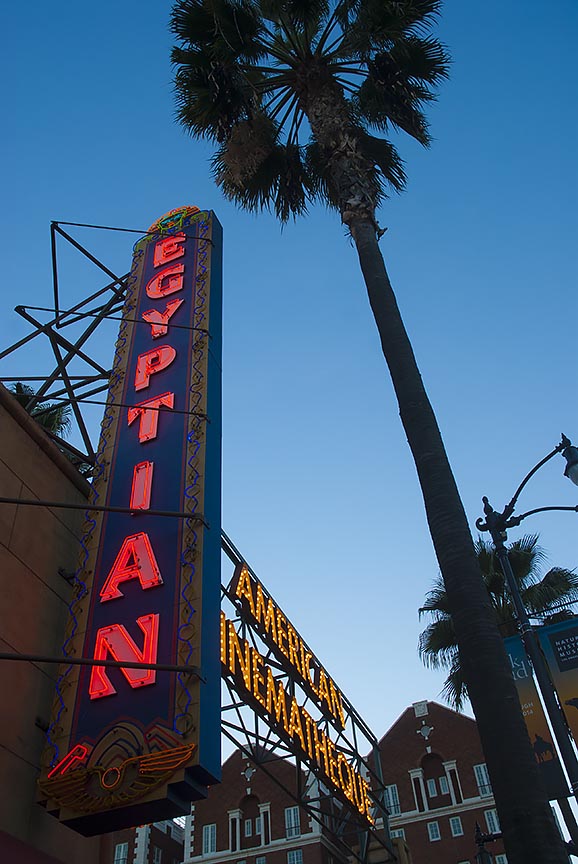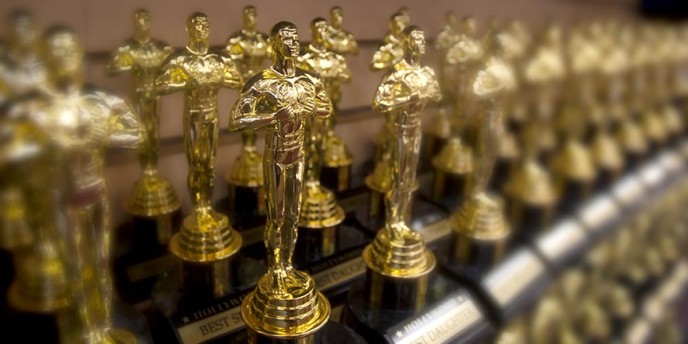 ---
---