Product Description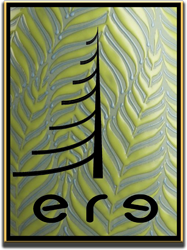 Full Notes include: Galbanum, Kit-Kit-Dizzie fern, Clove Bud, Black Tea, Hay, Juniper Berry, Immortelle, Bulgarian Rose Absolute, Boronia, Genet Absolute, Angelica
Haitian Vetiver, Patchouli, Cedar, Mastic, Sandarac, Cypriol, Tobacco, Fir Balsam, Oakmoss
The Native American named Kit-Kit-Dizzie Fern is a very resilient plant, so much so that after a fire, it is the first growth back in, and tends to choke out all other saplings that want to come up through it, and tends to take over the regrowth in that place..
In the gold rush foothills of California, during the summer, the essential oil content from this fern is as high as 12% in the leaves/fronds. The fronds are so covered in a sticky resin, that when you walk through the meadow, your boots and pants legs are just covered in this very strong odor from the ferns. I grew up really loving this odor that fills the meadow, this thick  almost sweet, aroma that almost seems to envelop you and push down on your head somehow, whenever I went to visit my Grandparents at their mountain home.  (Maybe it was the strong sun want me to fall down into the meadow and smell from the ground up…  —  🙂
But it was this meadow, surrounded by the tall incense cedars and pines, the manzanita bushes with their smells, the deep red iron filled earth that is found there, and the clean mountain air, AIR, that inspired this fragrance, and it's name.  I am recalling the past from my childhood, ere.
The Art of making Perfumes is often a very contemplative pursuit, and these types of scentsual experiences are so wonderful when you find them and experience them. They are supremely helpful to usher you into that personal/spiritual space when you can almost just hear the music of the spheres, because you are so in tune with your natural environment, and you are intently "listening" to everything in that place.
Ere hearkens back to my childhood in those meadows surrounded by tall and beautifully smelly trees.
Ere comes from Middle English, and shows up in literature.  In Shakespeare as in a great many poems "ere" is an archaic term meaning before.
Myself was stirring ere the break of day. –Shakespeare
Ere sails were spread new oceans to explore. –Dryden.