Product Description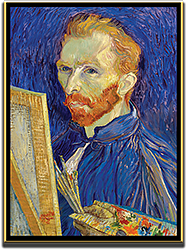 Starry Starry Night

As Reviewed by Monica Miller:
"I love this "all encompassing beauty" of a scent, I feel literally blanketed in gorgeous energy- it's very much like a peak experience in a perfume. So very well balanced the woods musk, florals, citrus and slightly green notes blend harmoniously, rocking you all night (or day) long. Using powerful aromatics this perfume stays and stays and you want it to.
Highly recommended ***** five stars from me!
Starry Night is a wonderful perfume- a Masterpiece!"
As Reviewed by Janine J.,
"PK Perfumes Starry Starry Night – The scent of stars and kisses"
Two years ago, I received a vial of perfume, spray on, from my friend and perfumer extraordinaire PK Perfumes, Paul Kiler. I told everyone how awesome, how sensual, how decidedly decadent during the daytime and mysterious for the evening, it was.
SO MANY asked for the name, I had nothing to tell them. He had not come up with a name yet. So for 2 years I have yammered at him to get a name for this magical, mystical fragrance that turned me into a woman of mystery [the frankincense and smoked pine] while also enveloping me in a cloud of comfort [the orange blossoms and fresh cucumber]
Well, he has finally named it. Starry Starry Night.
He sent me a fresh bottle. I sprayed it *lightly* on my arm today at 2 p.m. It is now 11:45 p.m. I can still smell it on my arm. And I'm still transported to a velvet night full of stars and kisses.
The staying power of your perfumes is absolutely incredible. I have never had a perfume stay on for so long. Especially on this dry skin.
I normally wear either Romance by Ralph Lauren or Japanese Cherry Blossom. But since Paul sent me a whole bottle of the exquisite STARRY STARRY NIGHT, I'm gonna indulge.
Sure, I'm mostly staying home today. Does it matter??? NOOO. Because while I wear perfume/cologne to smell good to the public, I wear it mostly for me. And after 4 hours I can't smell EITHER of the other ones, but I CAN smell Starry Starry Night. It makes me FEEL good. Seriously.
Sometimes it makes me cry when I put it on. Which means there are real ingredients in it as well as love. No one can work doing what they love, without love being infused in it.
Paul, you have outdone yourself.
"From the beginning to the end of his career, he saw natural light as the revelation of eternal light
and the divine origin of all things."  – William Havlicek