WOW!! What a nice chance to be in the Newspaper?  Even got a teaser on the front page.
And the story highlights the Business section, Page one, above the fold, and above another yet Apple product debut.  🙂
Thanks so very much to the Writer Laurie Lucas, and Photographer Kurt Miller that came out and shared their time with me.
press-enterprise-story-on-pk-perfumes-sept-11-2013
Here above is a PDF File link to download and read the whole thing, or you can just enjoy this pic of the main page…
YAY!!!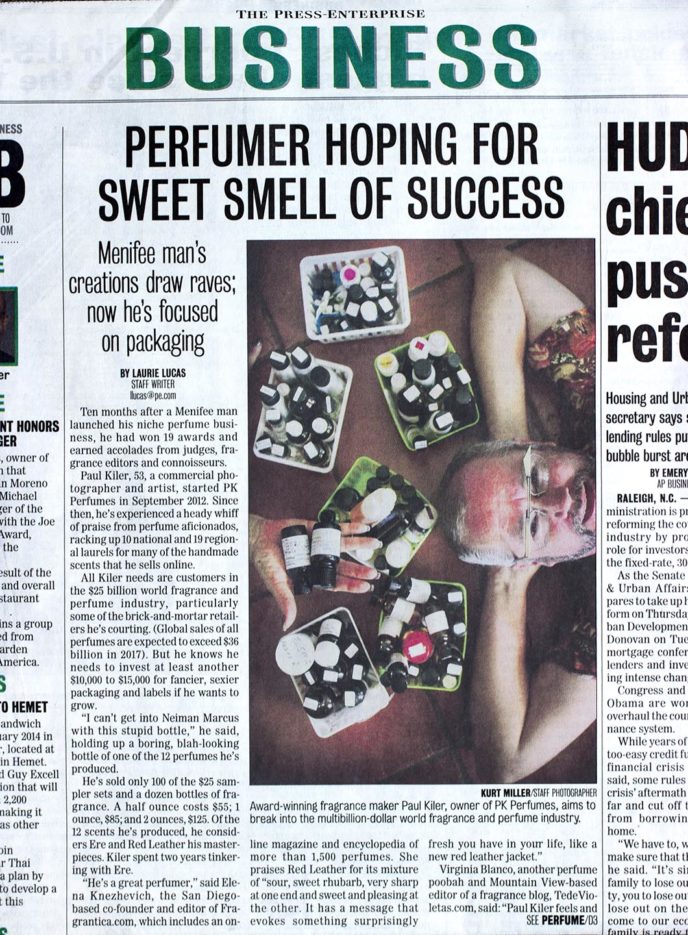 ---
---