Product Description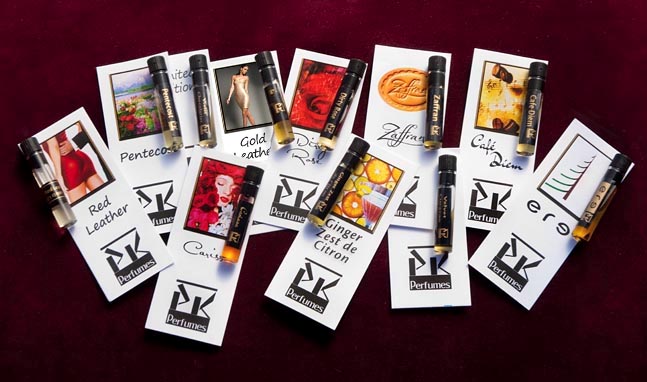 Each discovery pack includes a 1ml vial with its sniffing card for each fragrance in the PK Perfumes Collection.
In addition to the published 10 fragrances currently displayed here on the website, we'll also include any finished (or really really close to finished), but unreleased fragrances.  The sampler pack includes the new Gold Leather, which Paul thinks is every bit as good as the highly acclaimed Red Leather, and a stunner all on its own.
PK Perfumes sincerely hopes that you enjoy these fragrances, and that you find yourself in the position that one customer found themselves in, that theirpartner told them to wear it to bed every night, and were forbidden to wear it out to the Gym to work out…  lest anyone got interested due to their fabulous aromatic presence.